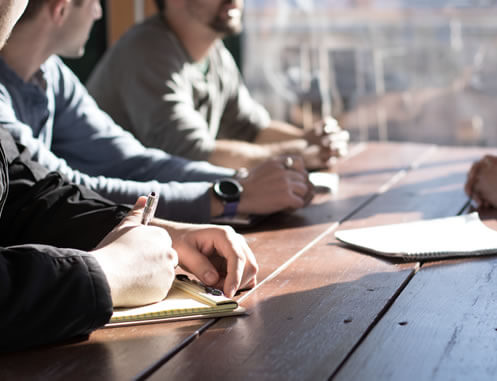 Design and Brainstorming Workshops
Charting the Path to Success Together
he purpose of conducting workshops is to understand the essence of your project and all its components and processes.
Sharing knowledge about the project and identifying and eliminating any obstacles, in order to accurately estimate costs and time of implementation, and determine the conditions required for the project to progress rapidly.
---
Creative brainstorming
Analyzing all aspects of the project is truly necessary for us to fully understand your needs and goals you want to achieve. Then, our expertise and experience can be best utilized to ensure your success.
During the workshops, together with the business, we create a list of necessary functionalities. After verifying the workshop results, available data, and analyzing requirements, we recommend the scope of work, technical architecture of the solution, and the technological stack that will work best for your project. Based on this, technical documentation, project backlog, and UX mock-ups will be created.