Outpace the competition with a dedicated CRM system. 
Regardless of the industry or type of business you run, efficient customer relationship management (CRM) will allow your company to outperform the competition and achieve true market success! However, to make this fully possible, high-quality CRM software tailored to the individual characteristics and needs of your company is necessary. Ready-made ("off-the-shelf") CRM systems or those delivered in the SaaS model often do not fully meet the individual needs of the company.
We create custom CRM systems based on practical experience in creating systems that support customer relationship management (CRM). We design them with the customer's needs in mind, while maintaining the highest user experience standards. Thanks to the use of professional CRM software created specifically for companies, it is possible to achieve truly visible effects. Our goal is always to create a product that helps our partners achieve their business goals. We believe that the market success of our client is also our success. That is why we make every effort to ensure that the solutions we provide are prepared with care for even the smallest details. We make sure that the product you receive is not only innovative, but also easy to use and functional. We strive to continuously improve the solutions we propose, selecting from modern trends those elements that we believe will work best in each case. Our goal is to provide our clients with solutions that will fully meet their expectations.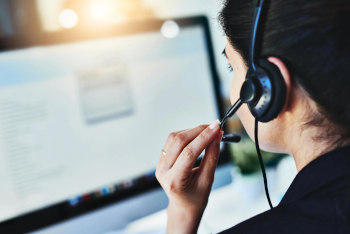 We will support your company in the following areas:
Multi-channel sales management
Service of branches, contractors, partners, and customers in one system
Database management (lead, contact, opportunity)
Integration with the calendar
WSales support
Customer profile and customer inquiry management
Sending mailings to customers and contractors
Complaints handling and management
Invoicing
Payment processing
Integration with external systems
Advanced reporting module and transparent dashboards
Implementing a CRM system will allow you to analyze data and draw conclusions that will lead to lower costs and higher revenues for your company in a simple way. A properly prepared CRM application will make acquiring new customers and building long-term relationships with existing customers even easier and bring the expected results.