Machine Learning (ML) is a type of Artificial Intelligence (AI) that enables the acquisition of information and the drawing of conclusions based on large amounts of data.
We have been developing solutions using machine learning and deep learning for years, both for our clients and for our research and development projects.
We offer services based on the most popular algorithms and software in the field of artificial intelligence.
Depending on the business problem we are dealing with and the available data, we use already trained models or build our own, developed for our clients' needs.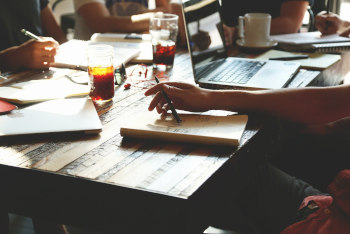 The systems we have developed using machine learning include:
SDM (Microorganism Detection System) ) is an innovative solution designed for microbiological control of cosmetic, food and water products. The solution uses Artificial Intelligence algorithms to interpret (microscopic) images in microbiological evaluation of product samples (currently cosmetic),
as well as testing the effectiveness of product preservation for the presence of bacteria, fungi and yeasts (in accordance with standards).
pDMP – a platform for managing and processing personal data in digital marketing.
pDMP platform (a SaaS-based technological solution) enables the generation of qualitative data in the form of marketing profiles (data describing a single user). Currently, the marketing industry is struggling with low-quality user data, which limits the effectiveness of advertising campaigns and their conversions. Despite the vast amount of data, effective mechanisms for their classification and processing for marketing purposes, such as qualitative data in the form of profiles, are still lacking.
The innovation of the developed platform will be based on the use of deep learning mechanisms, extended with fuzzy logic and approximate reasoning for analyzing user data (Big Data), in order to develop an optimal classification and data selection algorithm, so that the resulting profiles (qualitative data) are characterized by the highest usefulness.